Few Words from The Designer's Window
Having a gift for spatial imagination is the best ability to use the connecting elements & colors to easily transform it into a 3D realistic world and an artistic masterpiece. It reminds me of the beginning of spring when everything is green and in bloom, and new life is just starting to emerge. Making something colorful out of thin air is not only a habit. It explains your identity and your goals.
Moreover, I enjoy the numerous ways that different patterns can develop due to my effort.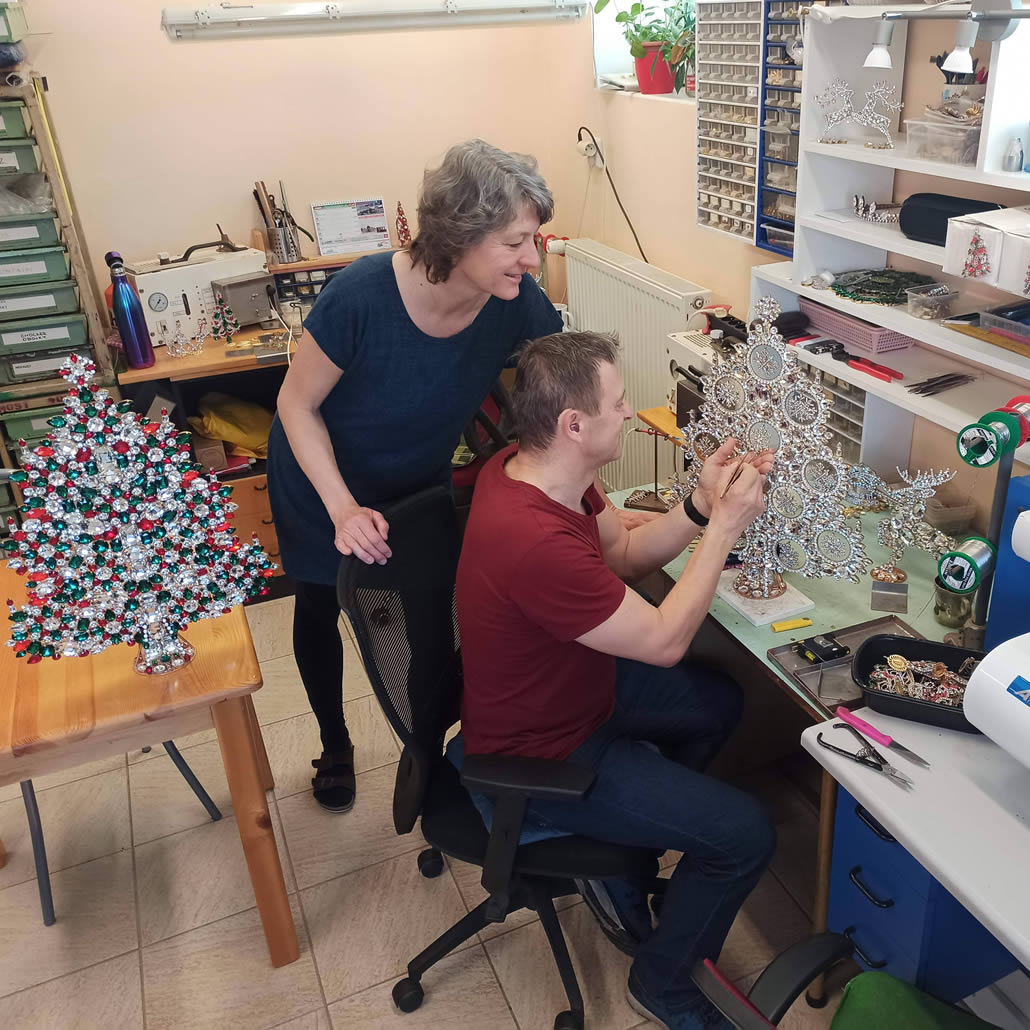 The first is that I have an inspiration, an idea, or something that appeals to me. A burst of inspiration in terms of emotions and colors brings us to the desire to give everything. For almost 40 years, I have thoroughly understood the numerous glass stone shapes. The image in front of my eyes shift like the "Universe" enabled/wants this to happen. My ability to be creative and perceive the world was considerably increased compared to how much I impaired my vision and hearing. I placed a certain ingredient in brass pots to mix with the glass-cut stones. Making a draft or a design is not necessary. I allowed myself to be taken. In other words, I let my imagination take the lead. I feel my heart overpowering as I finish creating the original piece I've crafted. I feel relief when I enjoy the beauty of the thing I make.
Consider how the customer's suggested color choices or designed in a smaller or larger pattern style concerning future development. It can be difficult for designers to balance customer requests for necessary adjustments to the initial draft. It's crucial to align all the colored glass accents in the composition of redesigning while making design alterations.
While designing a specific item, a customer shares his vision regarding the idea of a new pattern, size, particulars, and price estimation. Communicating effectively without any barriers and understanding what is being said is very important for me as a designer. It can be nice seeing how detailed the customer is. It significantly lifted my spirit, and I felt like I had created, as a designer, the ability to comprehend and integrate my aesthetic notion with someone else's vision. Sometimes when it comes to the point, we need to start again from scratch. Because of this, wholly new, unrelated patterns can appear before we can settle upon something that will satisfy us. This gives me great satisfaction, and I see it as a really desirable privilege and capability of our business.
When a fresh concept or vision emerges, and I find myself embarking on a brand-new imagined initial path, I get enthusiastic. When, with eager anticipation, will I begin stirring glass pebbles in unique stuff in cauldrons?
Roman Matouš, Chief Designer